Main content starts here, tab to start navigating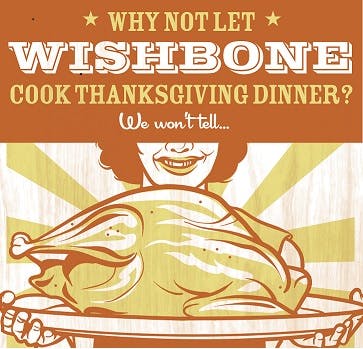 We'll do everything but the dishes!
We're cooking up all your Holiday Favorites-- from Turkey and Mashed Sweet Potatoes
to Corn Bread Stuffing, Fresh Cranberry sauce and Whole Pies-- we've got you covered.
Just call or fax in our easy order form and we'll prepare everything.
Pick up your holiday dinner, complete with heating instructions, the day before Thanksgiving
and then relax and enjoy your guests.
It's that simple!

Turkey orders must be placed by 12pm Friday 11/21/19
All other orders must be placed by 12pm Monday 11/25/19
Pick up by 9pm Wednesday 11/27/19